The workshop focused on the Vintura's vision for Medical Affairs (MAF) and the maturity journey that MAF teams need to undergo to connect healthcare stakeholders around patient value. We based our discussions on our white paper "Medical Affairs in transition: towards a fully integrated model", which was also send as a pre-read to participants.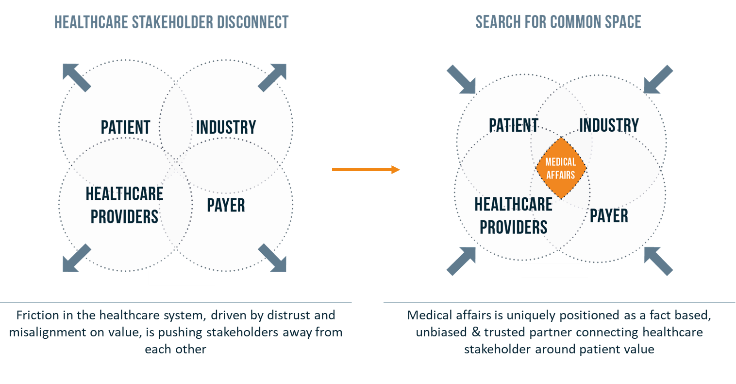 The workshop was highly interactive using virtual tools and despite the early morning, participants engaged in interesting discussions around drivers of HC ecosystem changes, how can Medical Affairs connect internal and external stakeholders, as well as well as the impact of the integrated Medical Affairs on the industry and healthcare system.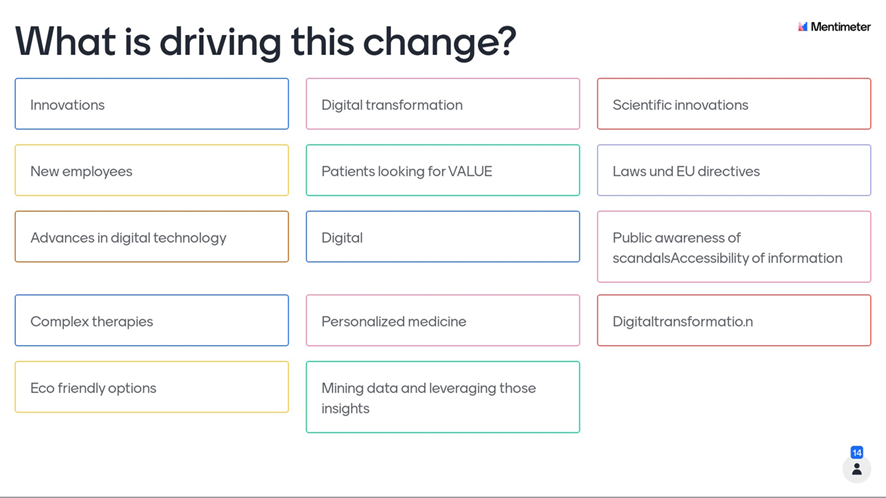 Focusing on the maturity journey Medical Affairs teams need to undergo to be a strategic pillar, discussions went how to define the current reality and how to close the gap towards the ambition. Based on our maturity scan, one can build a clear transformation roadmap, which not only adds value but also increases the impact internally and externally. You can also confirm your current maturity status using our maturity survey tool. To close the session, we brainstormed what the future holds, analysing the impact of the integrated Medical Affairs.