Medical Affairs is uniquely positioned to connect stakeholders
We are reaching a turning point in healthcare; aging populations and rise in chronic diseases are amplifying medical needs, whilst unprecedented number of innovations and breakthrough treatments is exerting ever greater pressure on healthcare budgets. Instead of working together to solve these challenges, we see there is a growing disconnect between healthcare stakeholders. We believe that, being the fact-based, unbiased and trusted partner of the industry, Medical Affairs is uniquely positioned to bridge this gap and to facilitate co-creation of better outcomes for patients.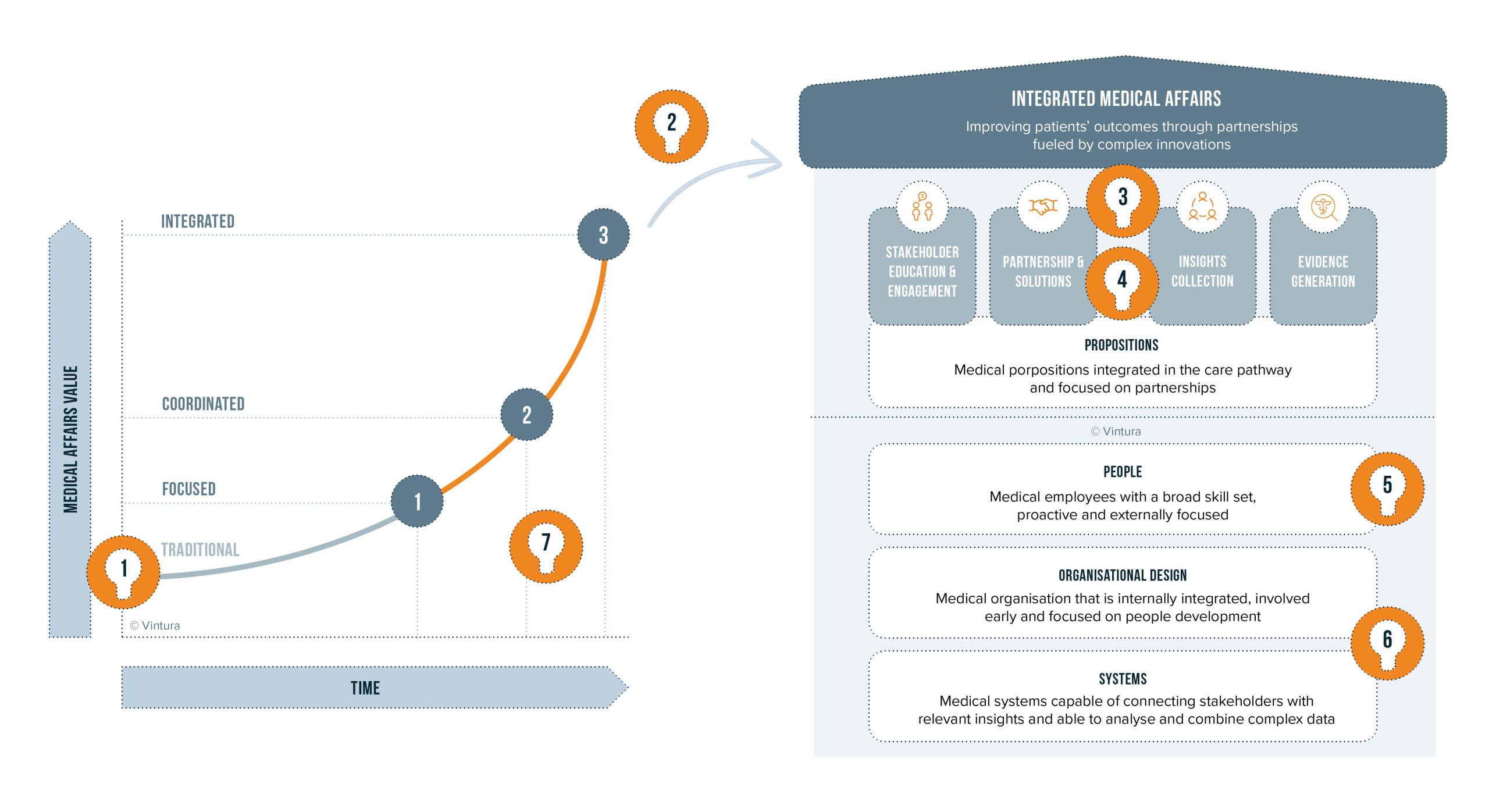 The Medical Affairs transformation: a daunting task
However, to become a real partner co-improving healthcare, Medical Affairs should evolve from a reactive, internally focused and siloed function to the proactive, strategic face of the industry operating in a fully integrated model. The leap towards this new future is substantial. Therefore, it requires a pragmatic step by step approach. In order to make this journey pragmatic, we developed a maturity model detailing three maturity steps that take Medical Affairs from a more traditional organisation, to a focused, coordinated and, ultimately, to an integrated model.
How we help Medical Affairs Leaders manage this transformation
Every journey starts with a first step. The time is now for Medical Affairs leaders to initiate the journey and guide their organisation towards the integrated model. Only with a compelling vision for the future, a clear plan and strong change management this journey will be a success. We support Medical Leaders with 7 key offerings to drive their Medical Affairs transformation, addressing their underlying burning questions.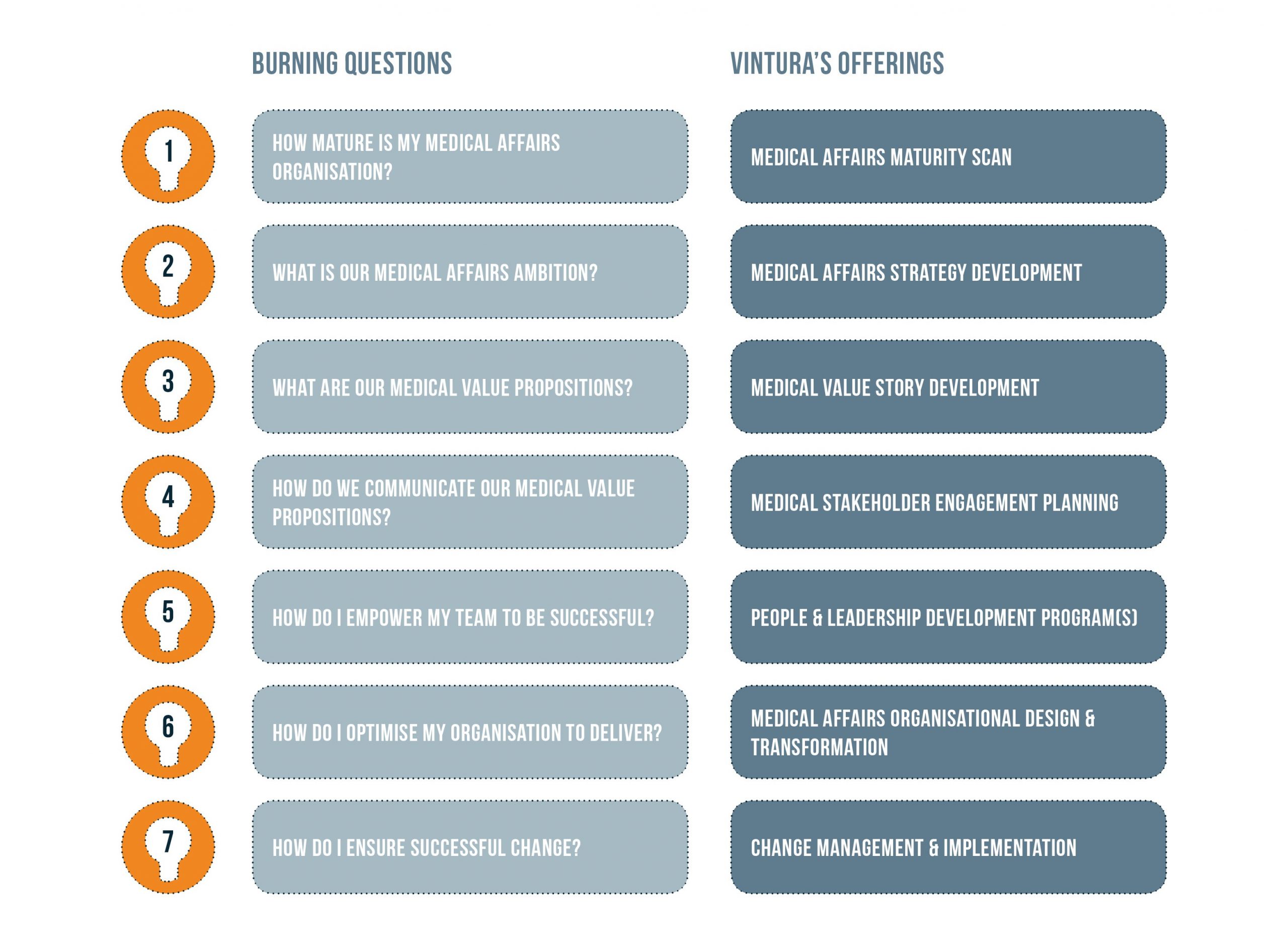 More information?
To learn more about our vision on the future for Medical Affairs, read more about our Medical Affairs Strategy or download our whitepaper, Medical Affairs in transition: towards a fully integrated healthcare.
Transformation of Medical Affairs
See examples of projects we have completed for global pharmaceutical companies below: