WHAT DOES VALUE-BASED HEALTHCARE INVOLVE?
We use the definition proposed by Michael Porter:

Patient value is defined as patient-relevant outcomes, divided by the costs per patient across the full cycle of care in order to achieve these outcomes. Value-Based Healthcare focuses on maximising the value of care for patients and reducing the cost of healthcare.
Porter describes the transformation of the care to Value-Based Healthcare based on six interrelated elements. On the website of Harvard Business Review you will find a detailed explanation of the Porter model.
VINTURA'S IMPLEMENTATION MODEL VALUE-BASED HEALTHCARE MODEL
Porter's value agenda and his six core elements indicate 'what' VBHC entails, but they say nothing about the 'how'. Once VBHC is applied, managing the change will be an important final element. That is why change management must be included on Porter's value agenda.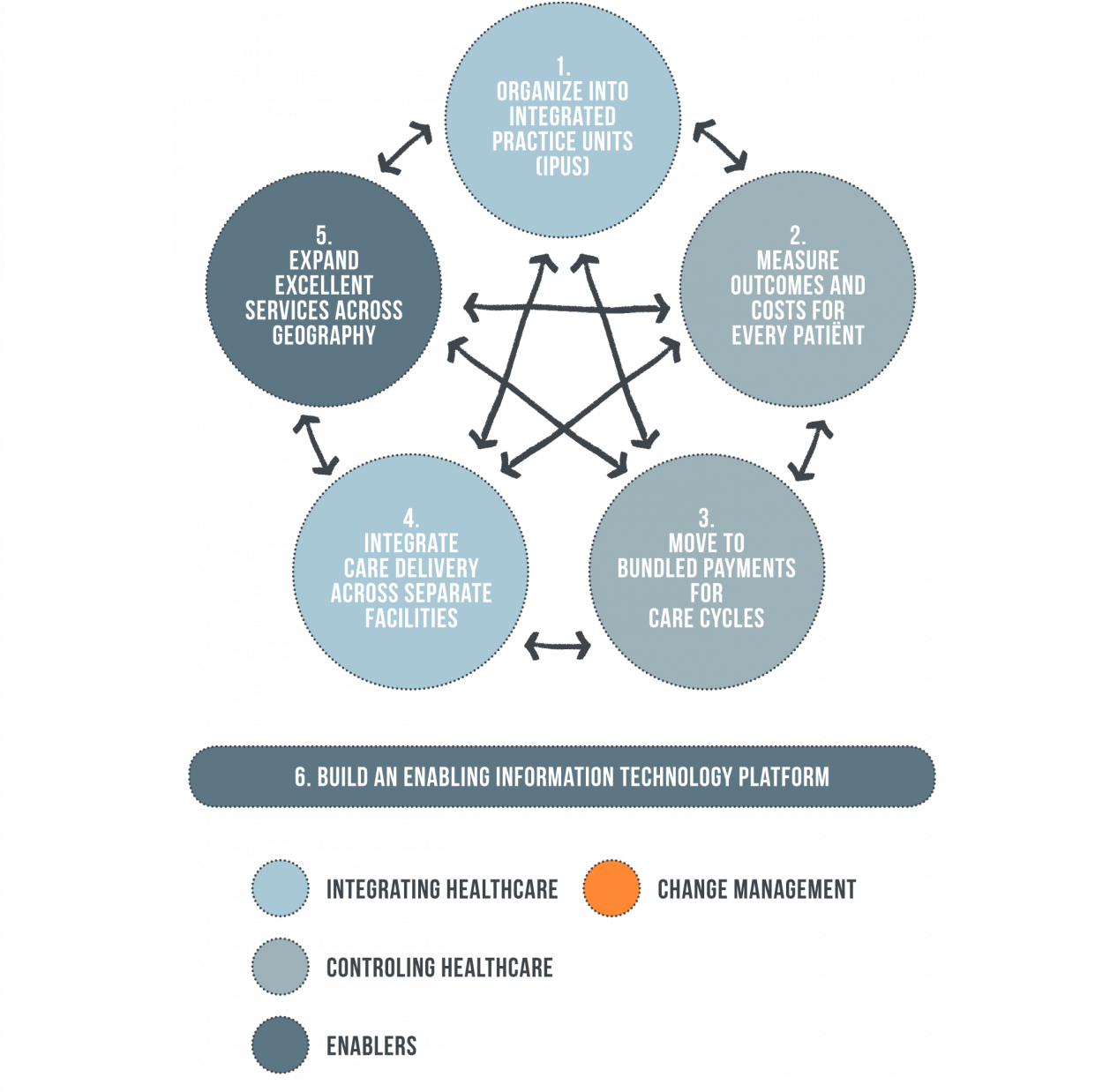 Porter specifies what results VBHC should deliver, although the question remains how to put this into practice. The VBHC vision is based on an optimal situation, we believe that it is not possible to accomplish the optimal outcome in one go. A more realistic apporoach is to take a first step based on the existing situation. Each small step can add significant. Therefor Vintura has developed a model that provides guidance in the gradual implementation of VBHC.
HOW CAN VINTURA HELP YOU MANAGE VALUE-BASED HEALTHCARE?
We can help you and your organisation manage the transition to Value-Based Healthcare, from setting the VBHC strategy all the way through to implementation. We consider the value for your patient, your organisation and the expenses involved. You will find recent examples of Value-Based Healthcare projects here.