Back to overview
Lees in het Nederlands
Future-proof hospital
Hospitals share a common ambition of ensuring that good, affordable care is available to 'their' patients, at an acceptable distance. The financial result is therefore not an end in itself, but an important enabler for a hospital to be future-proof.
Vintura's vision is for a future-proof hospital to work proactively on the improvement of financial results and on volume restriction. Working towards a future-proof hospital requires a number of good, coherent decisions, measures and enablers: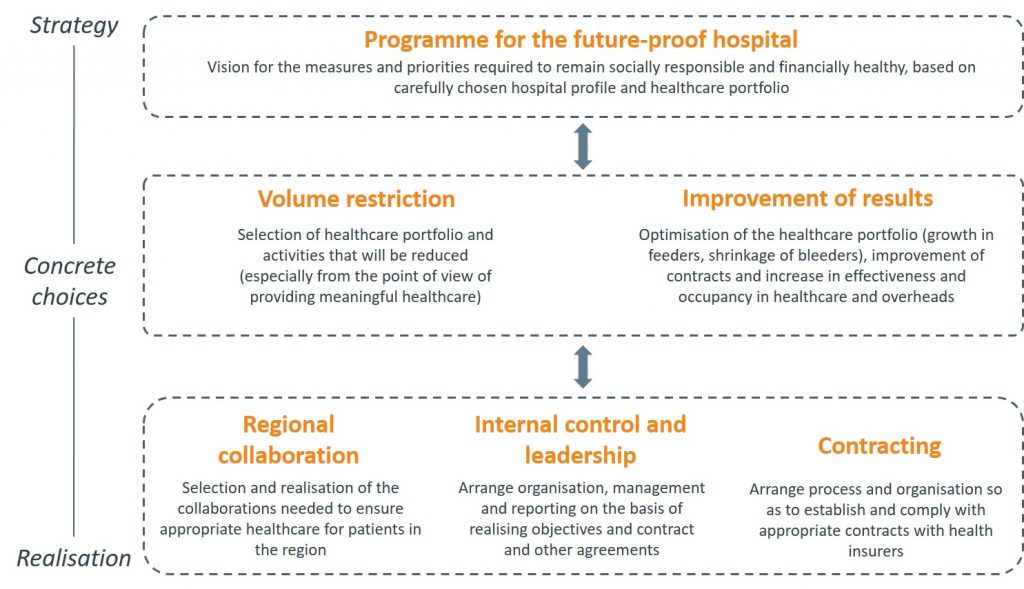 Figure 1: Six sub-questions for working towards a future-proof hospital
Six sub-questions for becoming a future-proof hospital
There are six sub-questions outlined in the above figure and the text below. For a more detailed explanation, please refer to the following pages:
1. Draft agenda and programme for future-proof hospital: develop vision for the measures and priorities required to remain socially responsible and financially healthy, based on carefully chosen hospital profile and healthcare portfolio.
2. Volume restriction: selection of healthcare portfolio and activities that will be reduced (especially from the point of view of providing meaningful healthcare).
3. Result improvement: optimisation of the healthcare portfolio, improvement of the contracts and increasing effectiveness and occupancy in healthcare and overheads.
4. Regional collaboration: selection and realisation of the collaborations needed to ensure appropriate healthcare for patients in the region.
5. Internal control and leadership: to determine the direction and stay on course. Together with you, we focus on and develop the areas that need reinforcement. Arrange organisation, management and reporting on the basis of realising objectives and contract and other agreements.
6. Contracting: Vintura helps you in concluding an effective contract and strengthening the organisation in concluding and following up long-term and other contracts.
Would you like to read more? Take a look at our Future-proof hospital vision document (in Dutch).
Would you like to know more about realising a future-proof hospital?
Vintura can provide support for each of the sub-issues outlined above, according to your specific challenge and context. See below for examples of projects we've recently carried out for various large hospitals. If you would like more information, please contact Aart Willem Saly directly (awsaly@vintura.com), or call our general number (+31 35 54 33 540).